Welcome To Next Step Orthopedics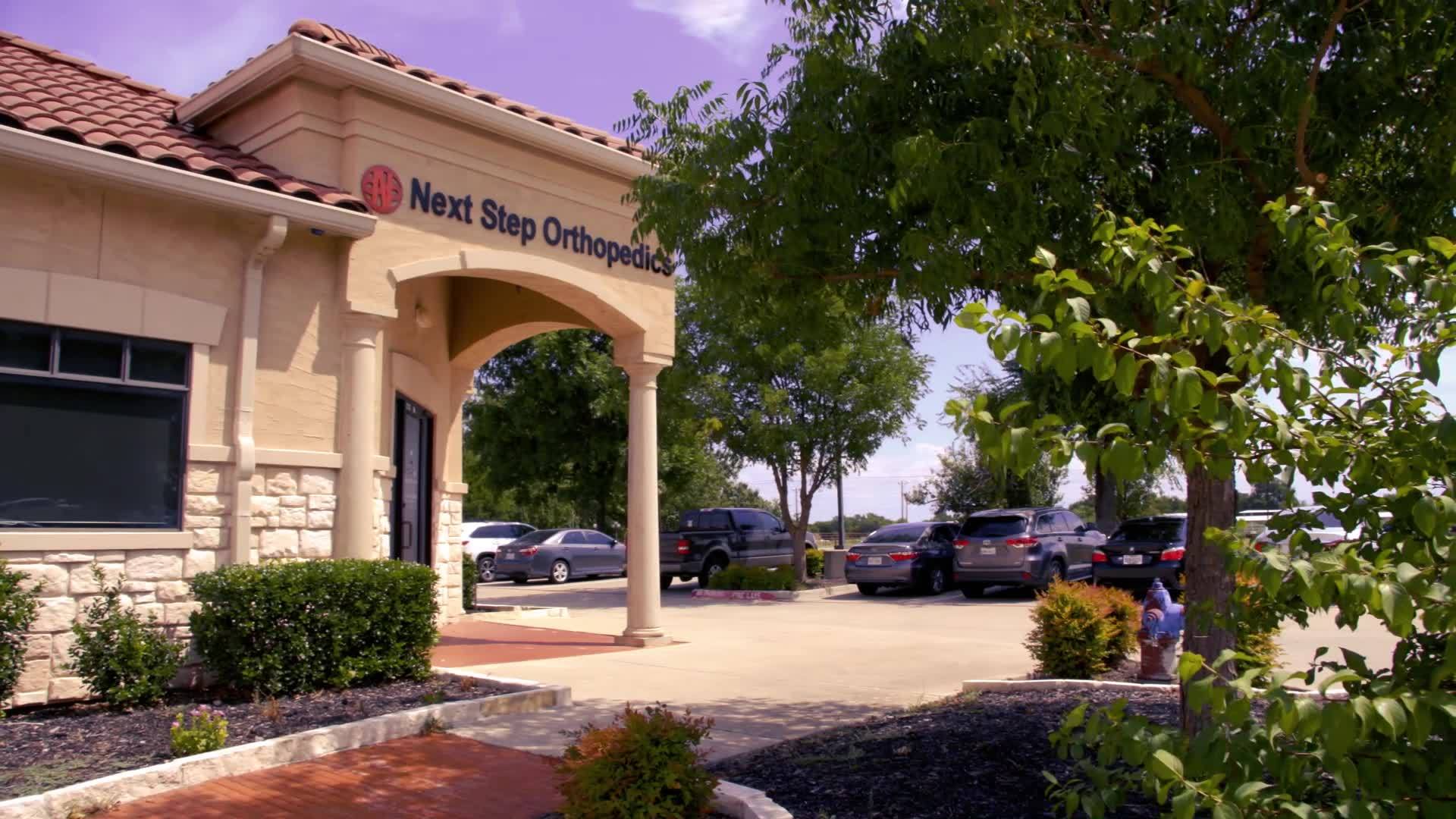 Dominique Nickson, MD, Shannon Marrero, PA-C, and the team at Next Step Orthopedics specialize in foot, ankle, knee, and shoulder disorders. Nestled in the heart of McKinney, Texas, our practice serves the thriving communities of Frisco, Allen, Plano, and Prosper with a wide variety of top-tier orthopedic treatments and services. Come discover the unparalleled care and expertise that awaits you at our state-of-the-art location.
The state-of-the-art facility combines the latest medical advancements with proven techniques to alleviate pain. Patients can visit the practice for help diagnosing and treating many disorders including ACL tears, meniscus tears, ankle problems, foot pain, knee pain, shoulder pain, fractures, Achilles tendinitis, rotator cuff tears, and much more.
The team at Next Step Orthopedics aims to get you back on your feet as soon as possible, but they also know the value of a conservative approach when it comes to healing from pain. That's why they provide patients access to cutting-edge medical treatments like platelet-rich plasma (PRP) therapy and bone marrow aspirate concentrate.
Next Step Orthopedics takes a whole-body approach to healing and works with you to find a treatment plan that works best for your needs. To learn more about the treatments available, call the office or book an appointment online today.
We are now accepting Baylor Scott and White Health Plan through Cigna.
Success Stories
Dr. Nickson did my ankle surgery in 2014. I began having some more problems again with my ankle. So when I made a new appointment . They discovery there is a different problem with my ankle. I returned to this office because he could see what was done previously and address the new issue. His Staff is so Friendly and Compassionate to help you feel better. I am in good hands with my ankle.
Charlene R.
This was my first visit with Dr. Nickson's office. I was very impressed with the front desk staff and how polite they were. This also extended to the clinic and radiology staff, and doctor. Post the visit the clinic staff returned calls promptly to provide information as requested. Dr. Nickson was thorough in the assessment and communicated a clear plan to get to resolution.
Kim B.
Doctor Nickson was such a comforting doctor, he listened, which is rare these days. I felt at ease right away. He explained clearly and I left with no questions unanswered. I highly recommend him.
Linda B.
Dr Nickson and the entire team at Nextstep Ortho are just amazing! Always have great experience! Dr Nickson always makes time for all your questions! The entire team is always extremely pleasant and make your appointment very easy!
Anurag R.
Dominique Nickson, MD
Dominique Nickson, MD is a board-certified orthopedic surgeon and foot pain specialist providing services to patients at Next Step Orthopedics in McKinney, Texas and surrounding areas including Frisco, Allen, Plano, and Prosper, Texas.